Noandishan Pishro Talab
Company with Reg. No. 448713 starts its activity on 15.01.2014 Having organized and experienced staff.This company starts its activity in field of trading and facilitate some imports for Iranian business. After doing some imports and check out the Iranian market needs and its potentials, it goes to find a win-win business in B2B with doing some Imports and help others who have enough potential to enter the glob market with start doing marketing for them and try to work on their international branding. So NOPTCo. helps companies to face with glob market after sanction and find a way to survive with knowing and improving their competencies and strengths.
Tehran, Ankara sign banking, trade MOUs
April 10, 2016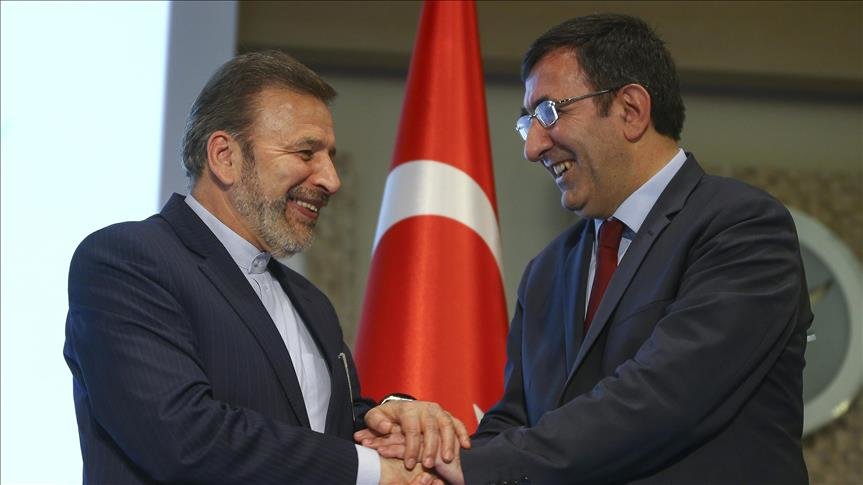 TEHRAN- Iran and Turkey signed three memorandums of understanding (MOUs) for banking and trade cooperation at the end of their 25th joint economic committee meeting, which was held in the Turkish city of Konya on Saturday.
Iranian Communications and Information Technology Minister Mahmoud Va'ezi signed an MOU on trade cooperation with Turkish Development Minister Cevdet Yilmaz. Another document was signed by Va'ezi and Yilmaz, aiming to start a new chapter in bilateral banking ties between the two neighboring countries in post-sanctions era. The third document was signed between Iran's Chamber of Commerce, Industries, Mines and Agriculture (ICCIMA) and the Union of Chambers and Commodity Exchanges of Turkey, named Turkiye Odalar ve Borsalar Birligi (TOBB). Turkey looks to improve trade with Iran "Turkey will boost its trade volume with Iran as soon as possible, as export levels in March showed an increase. In 2015, we had a $10 billion trade volume and we will look to increase it to the $30 billion level," the Turkish news agency Anadolu quoted Yilmaz as saying in the meeting. A third of trade between Turkey and Iran is now conducted in the Turkish lira or the Iranian rial, the Turkish official added. Trading in local currencies rather than the U.S. dollar benefits the trading nations as it avoids exchange rate losses, reducing trade costs. "We made some great progress and would like to add to it in the next period. We will continue to make trading easier by adding 30 more products to the protocol we will sign today," Yilmaz noted. Turkey was the fourth largest exporter of non-oil goods to Iran in the past Iranian calendar year which ended on March 19, 2016, while in its preceding year (March 2014-March 2015) Turkey was the 6th major importer of Iranian non-oil goods. The two countries also maintain close energy ties. Turkey is one of the major customers of Iranian gas and imports 10 billion cubic meters of the product from Iran every year.
German economic delegation due in Tehran on Sunday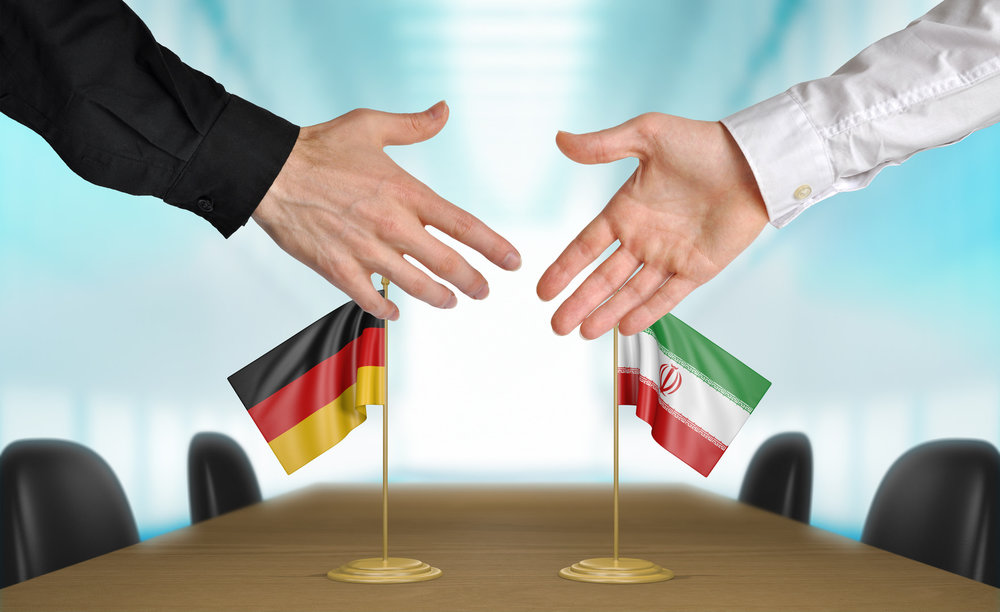 TEHRAN- An economic delegation including 20 top German officials headed by the country's Agriculture Minister Christian Schmidt is to arrive in Tehran on Sunday.
During this two-day visit, the German minister is to meet his Iranian counterpart Mahmoud Hojjati to confer bilateral agricultural cooperation and in particular future joint agro-venture. Germany has expressed eagerness to revive its joint bilateral relation in various economic areas with Iran as of the Asian country signed its nuclear deal, known as Joint Comprehensive Plan of Action (JCPOA), with P5+1 in June, 2015. The agreement, which led in removal of unfair anti-Iranian financial sanctions during the past months, has triggered many European countries, including Germany as one of the most prominent European economic powers, to compete for finding even a small share in the booming Iranian market. During the past months, Iranian and German officials as well as businessmen have visited each other's countries to investigate warmer future relations in different fields. For example, former German chancellor Gerhard Schroeder was in Iran for a four-day visit in January. Schroeder led a 27-strong high-level delegation as part of the honorary chairman of the Berlin-based Near and Middle East Association titled Nah-Und MittelOst-Verein (NUMOV) which promotes German business activities in the Mideast. 2016 conference of the NUMOV, with a specific focus on Iran, started operation in Berlin on Tuesday. The conference provides an excellent opportunity for German businessmen and private sector to meet the visiting Iranian officials and their counterparts in a bid to exchange first-hand information about mutual cooperation in the future. April 6, 2016